I'm the type to wait until the day after Thanksgiving to put up my Christmas decor but that doesn't mean I'm not making some special pieces before then! I love having a fun project to work on during the holiday weekend while I'm spending time with family. Here are some simple but beautiful ideas…
Stockings
Crochet stockings are LUXURIOUS. They are so much prettier than the cheap felt red things. Here's an adorable pattern for a polka dot stocking.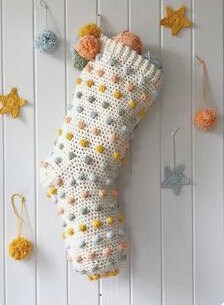 Tree skirt
Crochet tree skirts are super easy and quick to make. You can use jute for a rustic and natural look or bulky wool for something more dreamy! Here's a pattern to get you started.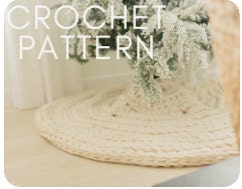 Ornaments 
My family and I make our own ornaments every year to add to our tree. Crochet ornaments can also be quick and affordable gifts! Here's a simple tutorial for a crochet ornament.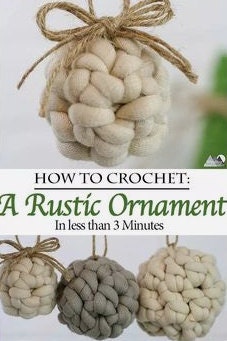 Garland 
Crochet garlands are the cottage core decor of my dreams. They give a special and unique look to a Christmas tree or hung from a mantle. If you're new to crochet or want to learn this is a great beginner project. Here's a free tutorial by Little Yellow Wheelbarrow.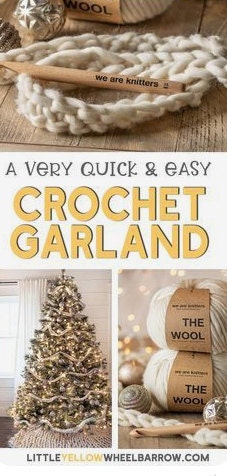 Christmas Trees
Tabletop Christmas trees are so fun and a big hit with my kids. Make a few of your own for your bookshelves or table! Here's my favorite pattern for crochet bobble Christmas trees.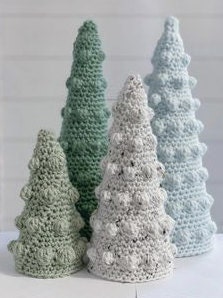 Have fun and share your homemade Christmas decor! I would love to see what you come up with. You can reach me by email (bagsbybento@gmail.com) or on social media. 
Xoxo, 
Taylor 
P.s. shop Christmas gifts on bagsbybento.com!