If you search "how to crochet" you will find thousands of blogs and videos. It can be super overwhelming to know where to start! When I decided to learn crochet, I tried to follow a YouTube tutorial but was super frustrated because my work looked nothing like the video. Crochet tutorials and videos are great but if you don't know the foundational skills then they can be super difficult to follow. I'm going to share how to crochet from the very beginning so you're not muddling your way through a pattern or tutorial like I did. Here are the most asked questions I get from crochet beginners:
How do I choose a hook?
I recommend purchasing a set of hooks! It's more cost-effective to buy them in a set. It's nice when you see a pattern or tutorial you want to follow and you already have the hook you need to make it. Crochet hook sets are available at craft stores but there are a lot more options online. Here's a beautiful set of hooks on Etsy
How do I choose yarn?
I used to walk into Joann's and just pick a yarn based on the color or how soft it was. Now I base my yarn choices on what the project is. Yarn can make a huge difference in how your project turns out. Crochet patterns always include what yarn to use for the project. Many video tutorials will also suggest a certain yarn for a project. If you want to choose your own then it helps to learn a bit about yarn types. I love this yarn guide by WeCrochet.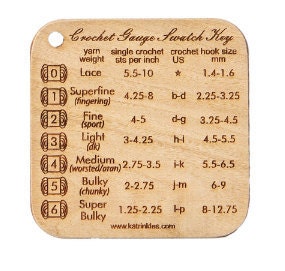 Also, here's my tutorial on how to read a yarn label. For a beginner, I would suggest using a medium to chunky weight yarn. Lion Brand Yarns are a great place to start. Here's one of my favorites I used as a beginner.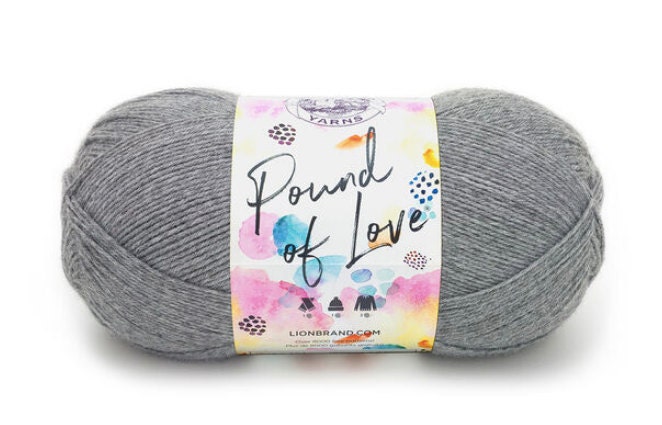 What's a good project to start with?
I think washcloths are the perfect beginner project. It allows you to practice stitches, turning, and finishing without investing too much time. My first project was a blanket and it was incredibly frustrating to realize halfway through that something wasn't right. Here's my washcloth video tutorial.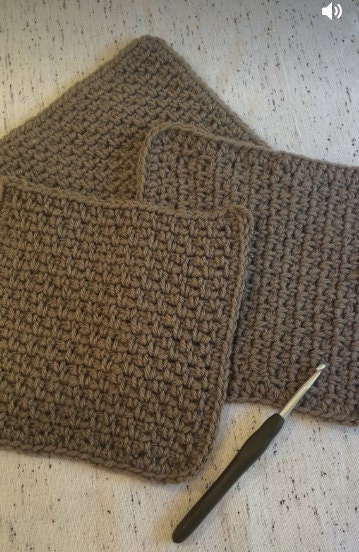 How do I attach the yarn to the hook?
Most of the time you will attach the yarn to your hook using a slip knot. Here's my slip knot video tutorial.
How do I chain?
Here's my video tutorial on how to chain.
What are the basic stitches?
The foundational crochet stitches are:
You can create endless crochet projects with these stitches! Click the stitch for the tutorial.
How do I turn my project?
Crochet is always worked from right to left. When you finish your last stitch on the far left you will chain when appropriate (depends on the stitch) and then flip your work over so that your hook is back on the right side. Watch this video by Red Heart for a visual.
How do I finish? 
Finishing a crochet project is often referred to as "weaving in the ends." When you've completed your project, you will cut your yarn leaving about a 12-inch tail. Pull the yarn through with your crochet hook and tighten. Then, use a tapestry needle (large sewing needle) to weave the remaining yarn into your project so it can't unravel! Here's a video showing how to weave in your ends.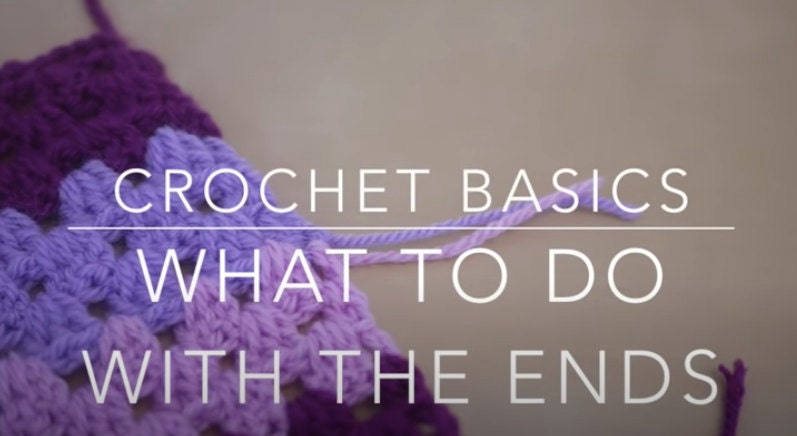 (Bella Coco on Youtube) If you've learned all these skills then you're well on your way to being a crochet pro! Check out my Pinterest for more crochet tutorials to continue developing your skills. Email me if you have more questions at bagsbybento@gmail.com. You got this!
Xoxo,
Taylor
P.S. Check out the shop for crochet patterns, kits, and beautifully handmade bags!