When I first started learning to crochet, I was very intimidated by the concept of following a pattern. I thought patterns were for experts only. I got brave one day and decided to dive in headfirst. I learned several things that will help beginners jumpstart their pattern reading skills and skip the hassle of trial and error. Here are my best tips...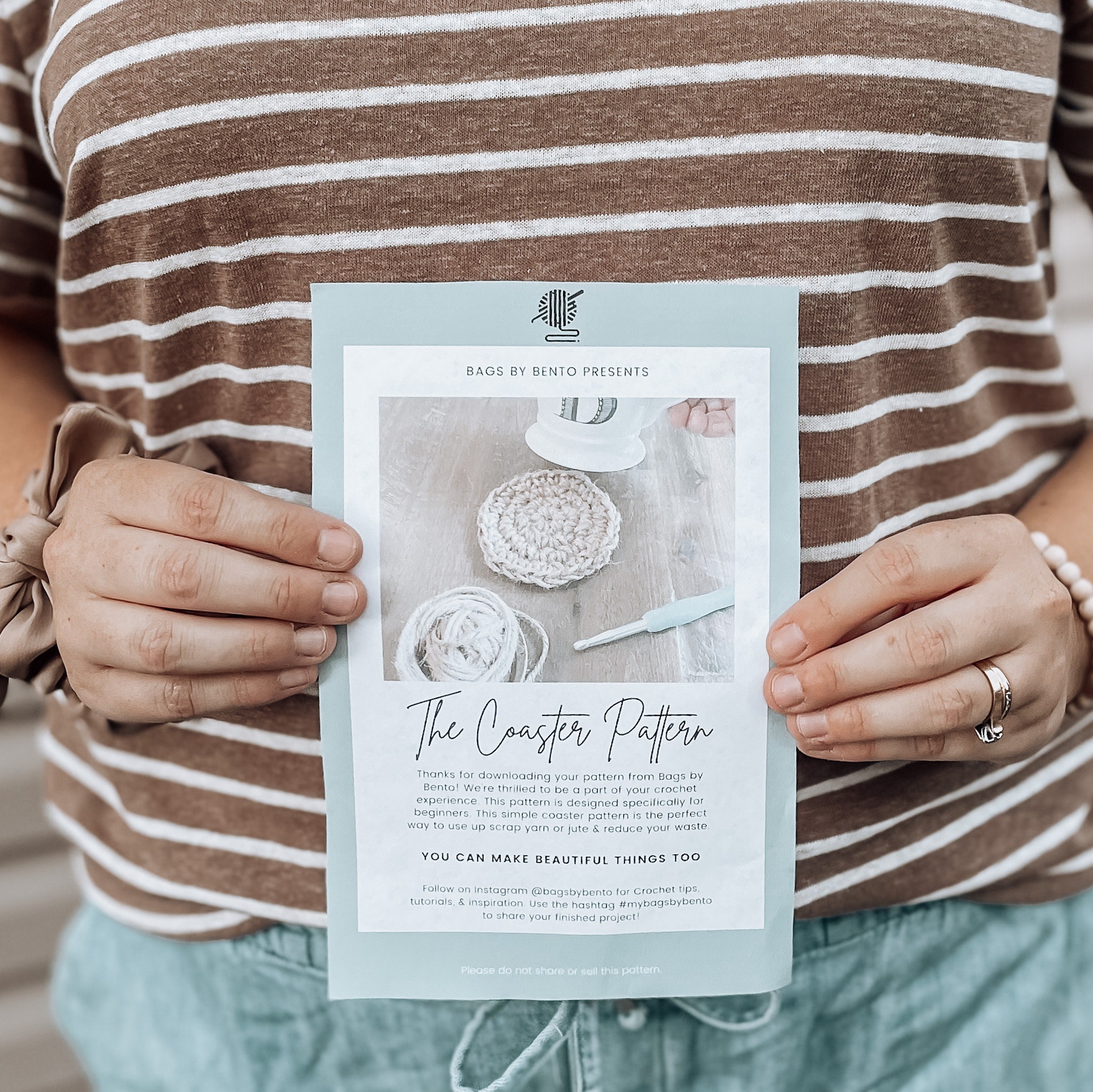 Anatomy of a Crochet Pattern
Below is an excerpt from my free coaster crochet pattern. This is an example of how crochet patterns might look. Download my free crochet pattern by clicking the hyperlink above and use it to follow along! It's a great first pattern for beginners.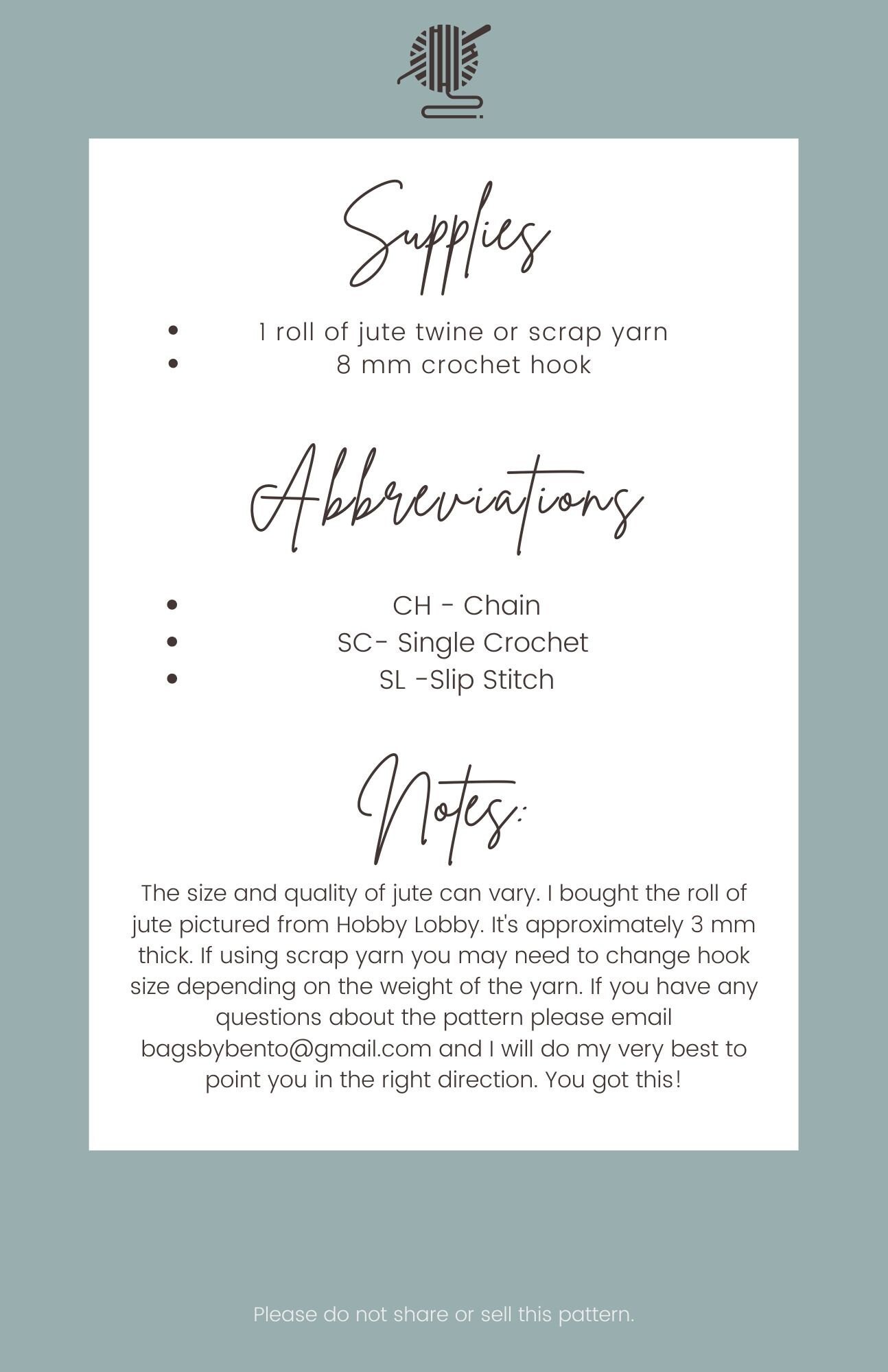 Supplies
Most patterns will include what materials they recommend for the pattern. Yarn type and weight, hook size, tapestry needle, and scissors are usually included. You can use different yarn or hook size than suggested but it will most likely affect the sizing of the pattern. 
Gauge 
Gauge is the amount of stitches and rows that fit in specified inches. For example, 12 double crochets and 4 rows should equal 4x4 inches for acrylic yarn with a weight of 4. I know that can sound complicated. Once you start doing gauges regularly it helps massively to make sure your pattern turns out well! Doing a gauge swatch is essential in being sure your pattern won't be too big or small. I explain this more later in the blog. 
Abbreviations
Many patterns include the abbreviations they use for repetitive words such as:
Chain = CH
Single Crochet = SC
Double Crochet = DC 
and so on. If the pattern you're using doesn't include the definitions of abbreviations then click here for a helpful dictionary of crochet terms and abbreviations by the CraftyCouncil. 
Notes
DON'T skip the notes! In this section of the pattern they usually let you know of any helpful tips or techniques you need to know. For example, maybe the pattern calls for no chaining at the end of a row before turning. This little detail could drastically change the look of your project! 
Instructions
Every pattern has it's on way of describing a crochet project. A well thought out pattern will be clear, concise, and descriptive. Typically, instructions will go row by row. Some pattern instructions include diagrams. Diagrams can be intimidating because of all the symbols. Most patterns labeled for beginners will not include a diagram but if you're interested in learning how to read them, I recommend checking out a membership through craftsy.com. Craftsy has some great intermediate/advanced crochet classes and one them is diagram reading. 
Read Through the ENTIRE Pattern First
The first rule I learned in baking was to read the entire recipe before diving in. It seems like a waste of time but having some idea of the direction you're going will prevent mistakes. Crochet is similar! It's a massive headache ripping out your work to fix a mistake. It's not necessary to try and memorize the pattern but skimming over everything really helps to get the full idea of what you will need to do.
Learn the Stitches
Watch Pinterest or Youtube Video Tutorials for the stitches you will need for the pattern. I offer several free tutorials on my Pinterest page and on IGTV. It can be frustrating trying to learn a stitch and following a pattern at the same time only to realize half way through that some of the stitches are wrong. It's much easier to do a little practice first and then jump into the pattern.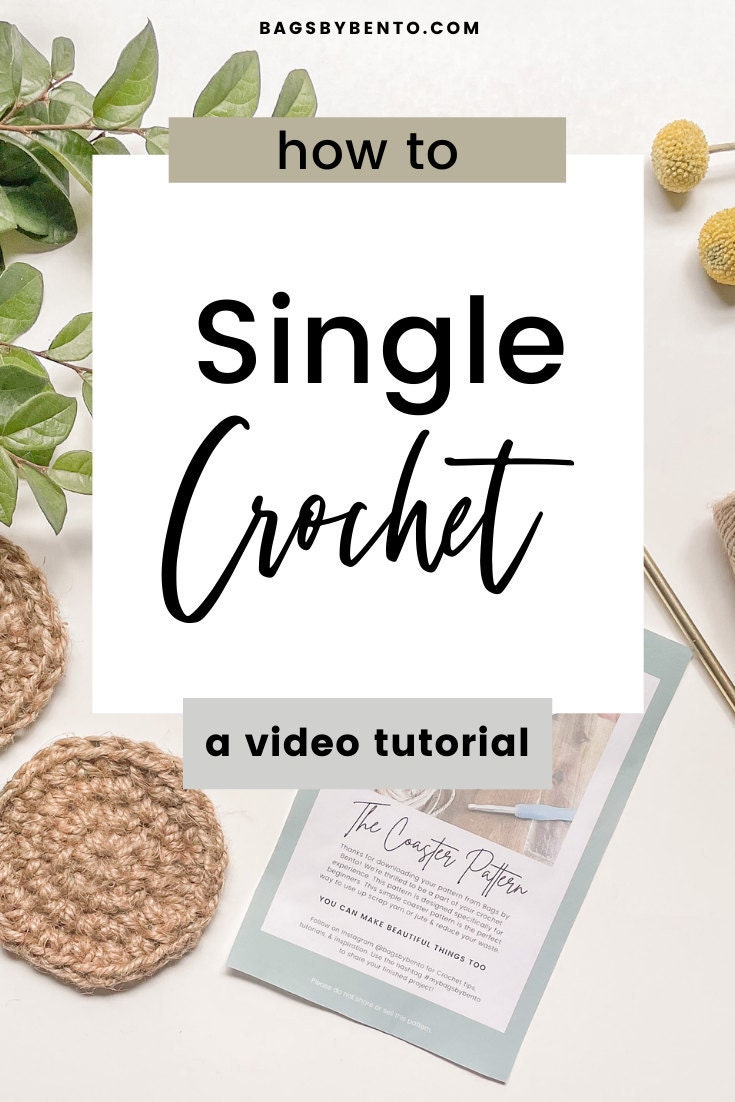 DON'T skip the gauge swatch!
In the early days of my crochet journey, I never did the gauge swatch and I would be confused when my project was way smaller or bigger than the one pictured in the pattern. I had the same yarn and crochet hook size... why didn't it work? That's where "tension" comes in. Everyone's crochet tension is different. Some people might naturally do tighter stitches and others might have looser stitches. That's why doing your gauge is helpful to know how many stitches YOU need to do to create the same amount of square inches. Some patterns like my free crochet coasters don't include a gauge because it's a small project to begin with. 
Keep a photo of finished product nearby
It's a lot easier to catch mistakes when you have a good reference point. Check often to make sure you're on the right track because it's devastating ripping out all of your work to go back and fix a small mistake! In the crochet community we refer to ripping out your work as "frogging." It sounds a little nicer but doesn't help the heartbreak!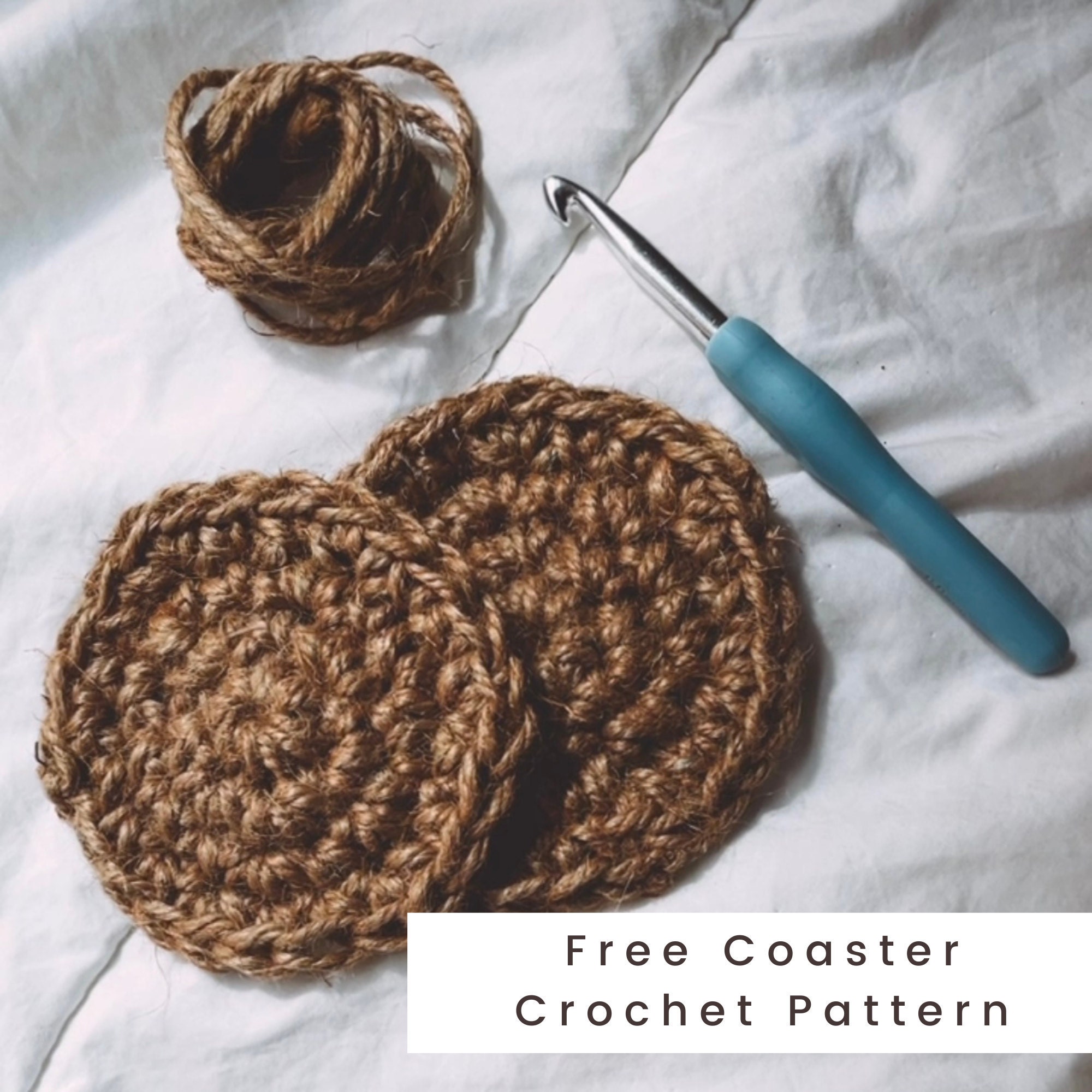 If you're ready to try your first pattern (or maybe reattempt patterns) then head on over to my shop and check out my tote/laptop bag for beginners! You can also get my free coaster pattern (the one I used for examples) here. As always, I'm happy to answer questions or problem solve if you run into issues. Send me an email at bagsbybento@gmail.com. Good luck and happy crocheting!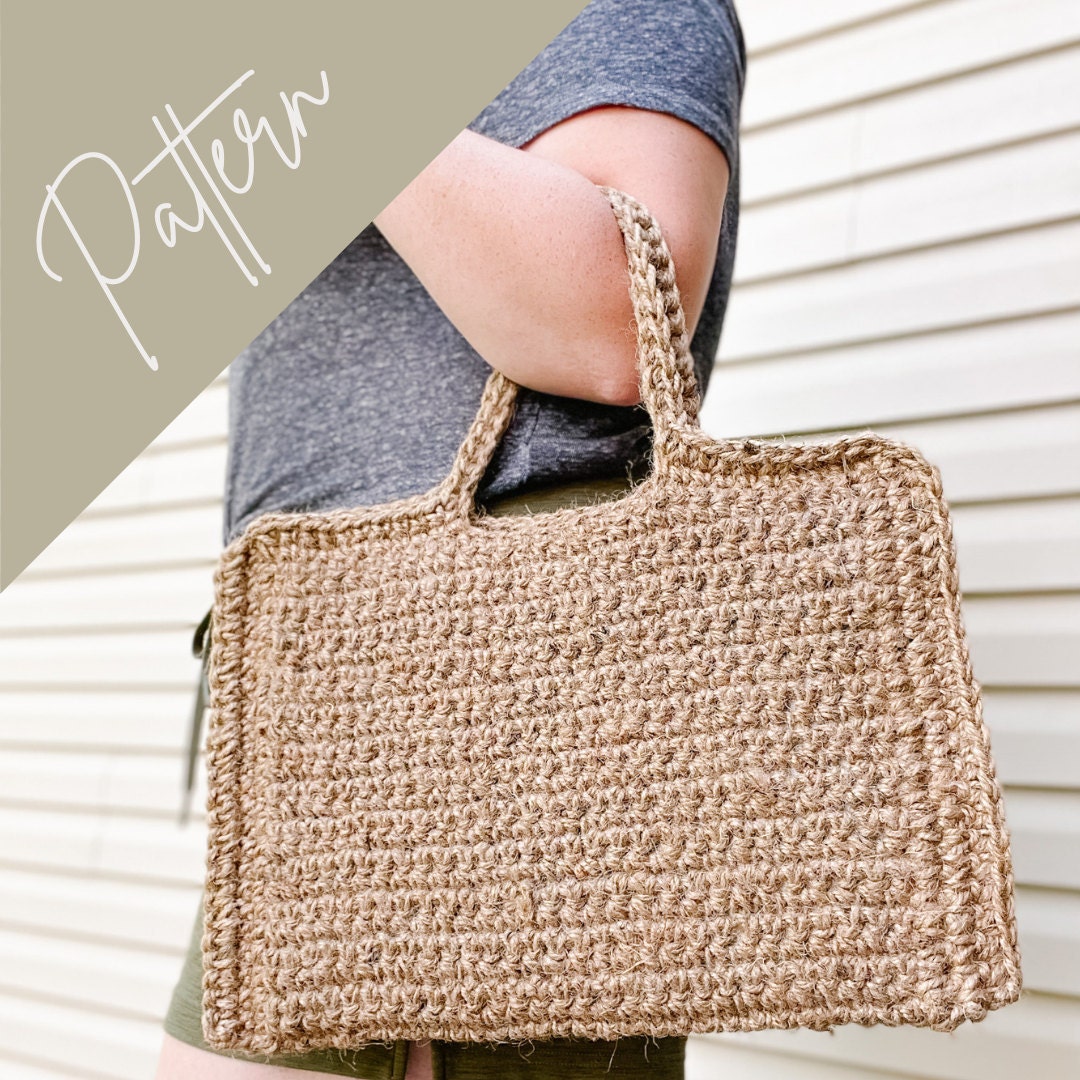 Head on over to the shop or more inspiration!