It's Memorial Day weekend and I don't know about you but I'm shopping ALL the sales! Between Father's Day coming up and my daughter's second birthday, I've been a busy bee finding the perfect, thoughtful gifts. I absolutely LOVE finding unique and sentimental items for my loved ones which is part of the reason why I started Bags by Bento on Etsy. I created a quick guide so you can find a unique gift without all the hassle. 
Start on Etsy.com
I know many people who aren't familiar with Etsy and aren't sure how to utilize its full potential. Etsy is essentially a search engine like Google that has ALREADY narrowed down your search to unique and handmade/vintage goods. 
You might ask why Etsy? Part of finding a unique and thoughtful gift is personalization. Etsy is absolutely the best place to find personalized gifts. They also carry unique, handmade & vintage items you won't find in a big box store. Many people associate Etsy with higher prices but that's not always the case. Keep in mind anytime you purchase on Etsy you're supporting a small business and can feel good about making someone's business dream come true! 
Think of the person's interests and start typing:
For example, I know my daughter loves bugs so I type "bugs" in the Etsy search bar. I see some bug spray, some plastic bugs, and a plush bug. She loves stuffed animals so I go back up to the search bar and type "plush bug for toddler" and voila I have found a treasure trove of adorable plush bugs for my daughter's birthday!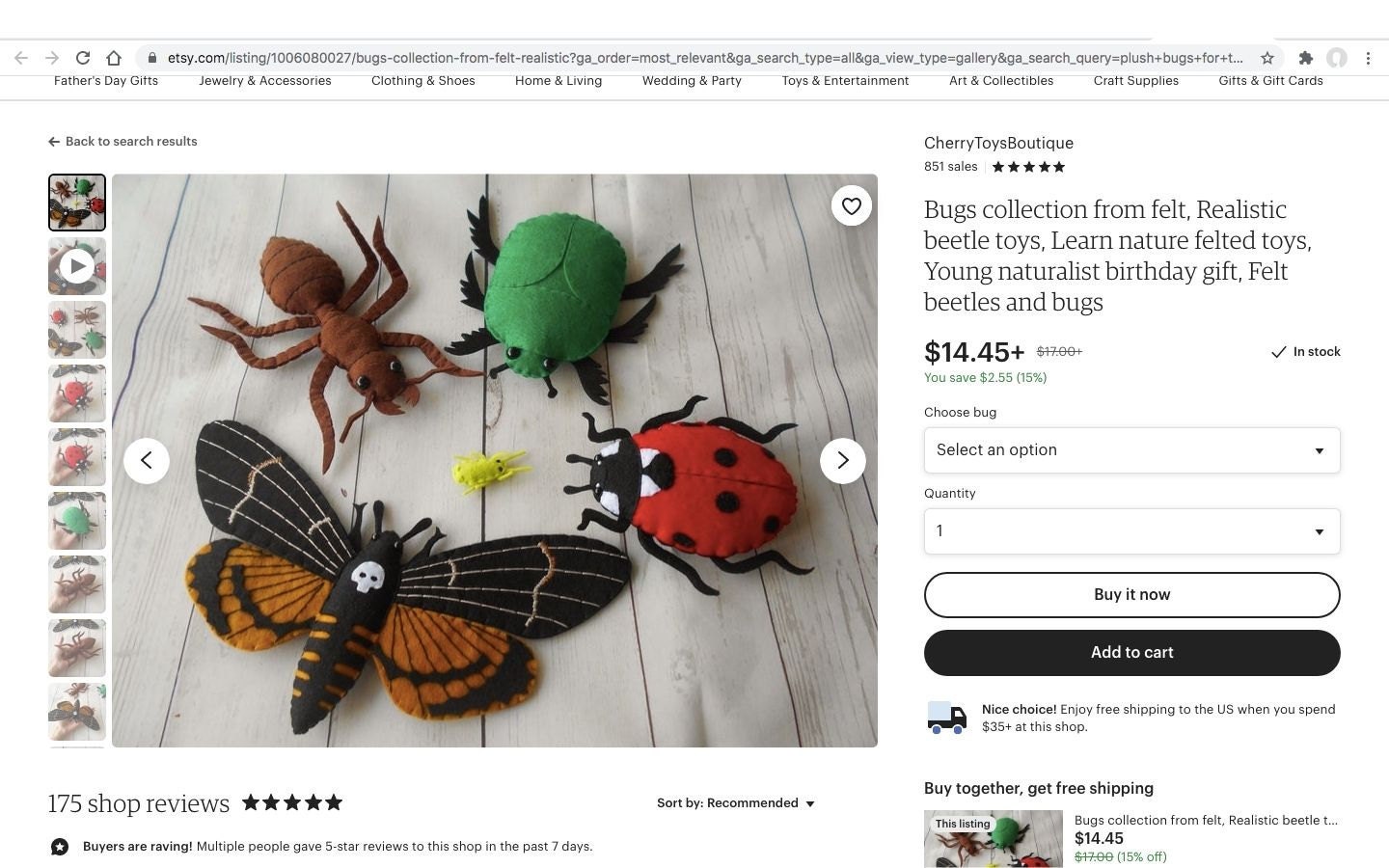 You can really start with anything and narrow it down as you search. Here's another example: my husband loves sunglasses so I type that in the search bar and there are thousands of options. As I'm scrolling through the results I see a pair of engraved wooden sunglasses and think "he would love that!" So I type "wooden engraved sunglasses" in the search and find a smaller amount of options that are exactly what I need.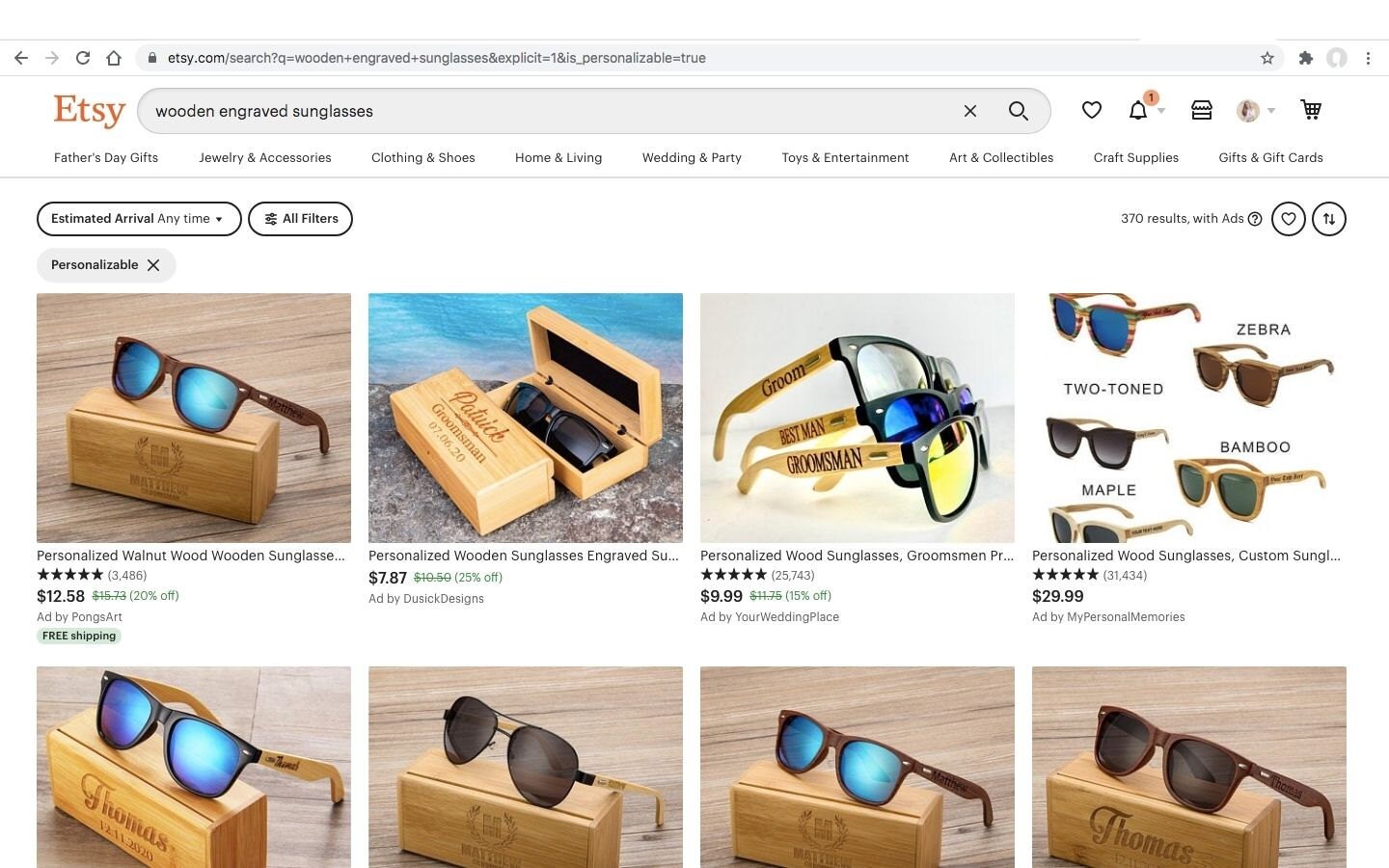 Use the filters:
Etsy has made it even easier to narrow down your search. If you know how much you want to spend you can filter results to that price range. You can also filter by color, shipping preference, and whether or not the item can be personalized. 
Plan ahead: 
In order to find and order personalized and unique gifts, you will need to make sure there is time for the item to be made if it's handmade and/or shipped. Most sellers will put the processing time in the description of the item. You can usually choose expedited shipping (for an extra cost) at checkout if you need it quicker. 
Gift wrapping:
Etsy sellers often offer gift wrapping for your purchase! All of the items from my shop come beautifully wrapped in eco-friendly packaging. Check the description of your item for gift wrapping details. Sellers will often have an option for gift wrapping at checkout.
I hope these tips have given you some ideas for how to personalize your gift shopping to fit your needs! Check out the Bags by Bento Shop for beautiful gifts or just a treat for yourself. 
That's a wrap! Happy Memorial Day friends,
-Taylor Bento