Welcome to the Bento Blog!
To be 100% honest, part of the reason I finally took the risk and started my own business is because two years ago I was fired from my corporate finance job. Stay tuned for next week's blog The 5 Reasons I'm Incredibly Happy I got Fired. Long story short… 10/10 recommend being "let go" from a job you absolutely detest. 
Let me start from the beginning. I started my first business when I was twelve. My business partner was my friend from ballet class. Creatively named after our initials "T & K Flip Flops." We decorated flip flops with bandanas and sold them at church. My second business was a similar venture. This time, I made belts out of seatbelts I found at junkyards. I would give anything to have pictures of my creations but I've yet to find any! I was born to be a maker.
After college, I moved to Pemba, Mozambique and worked with a group of women who sewed purses and accessories. I was brought in to help with the business side of things but was soon roped into being a sewing apprentice. The business is "Galeria Dos Sonhos" which means "Gallery of Dreams" in Portuguese. I owe so much of what I know to the sewing room ladies!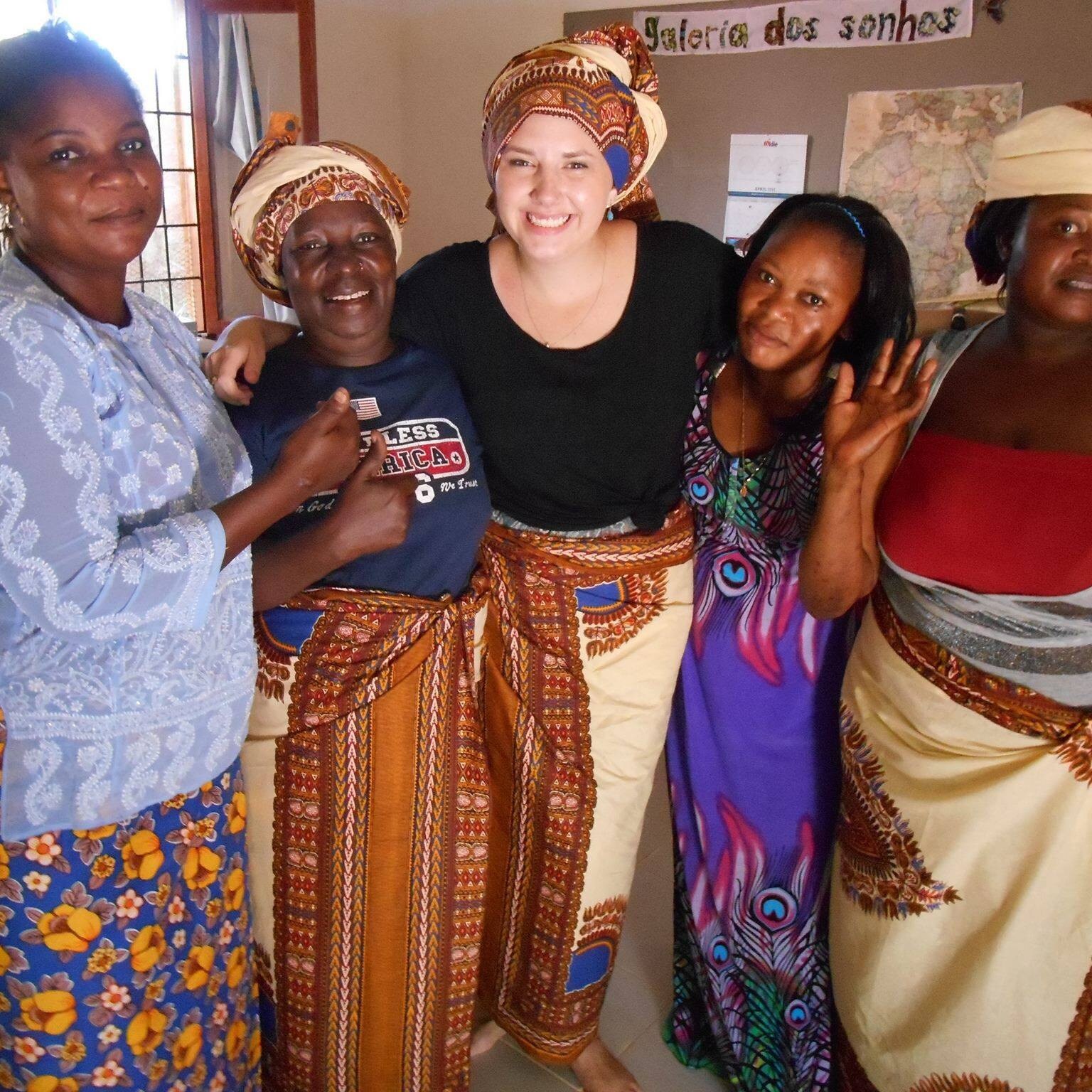 Fast forward to last year when the pandemic hit. I was stressed out of my mind. Times were tough on everyone, including my family. My partner kept losing his job and I considered going back to work full time after taking a year off to have my second child. Every time I tried to apply for a job I would have a panic attack. The fear of being trapped in a situation that made feel less than human held me back. I started crocheting to relieve anxiety. Something clicked one day and I started remember all my little businesses and how I LOVE making things. I've had thousands of ideas over the years and I knew I just needed to commit to one.  
My hope is this blog will serve as inspiration to people like me who have been through hell and have an idea they just haven't put into the world yet. If you need a cheerleader, confidant, or someone to just listen to your idea I'm your girl. I'm not a millionaire or some crazy success story (yet). I'm just a person who finally put their dream out there for the world to see. It's only the beginning… - Taylor Bento