I've gotten several requests for crochet patterns for the bags in my shop. So I decided to start releasing the patterns of my bags AND crochet kits with everything you need to make them. Below are all the details on the crochet kits, the patterns, and how you can get your hands on them! 
1. What Bag Patterns are Available?
The goal is to eventually have most (if not all) of my bags available as a pattern. Creating crochet patterns takes time and testing! So, I'm starting with the simpler patterns and releasing them over time. Right now, I have the Laptop Bag Pattern and the newest release, The Honeycomb Bag Pattern. The Honeycomb Bag is available in three ways:
1. Fully made and ready to use 
2. Crochet Kit with the pattern and all the materials needed to make it.
Stay tuned for the release of more bag patterns in the future.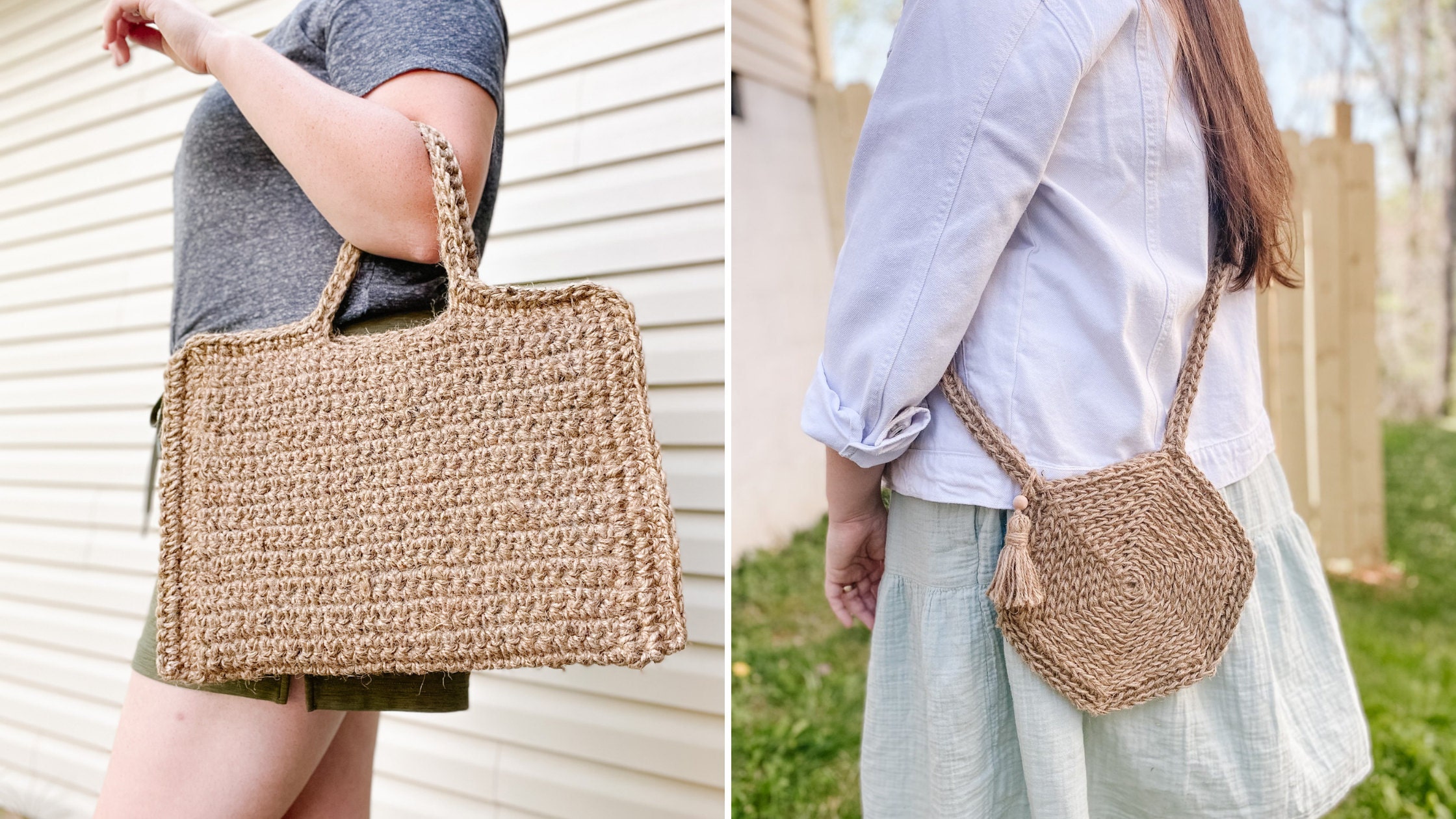 Jute Laptop Bag/Tote Bag Pattern & The Honeycomb Bag Kit
2. What comes in the Crochet Kit? 
I spent a lot of time curating all of the supplies included in the kit. Everything is sourced by other small businesses (most on Etsy as well). All of the supplies and packaging are eco-friendly! You can feel good about your purchase by knowing it's sustainable and benefiting several small businesses. Here's what's included in the Honeycomb Bag Kit:
PDF download of the Honeycomb Bag Pattern
Video tutorial only available to kit purchasers
2 Rolls of Jute Twine
6 mm Bamboo Crochet Hook 
Gold Stork Embroidery Scissors 
Stainless Steel Tapestry Needle
Honeycomb Stitch Marker
Small Drawstring Canvas Bag to Hold Supplies
Recycled Paper Notebook
Magnetic Snap Closure & Embroidery Thread
Ready-Made Tassel Keychain
It's truly EVERYTHING you need to make a beautiful bag and enjoy the supplies long afterward!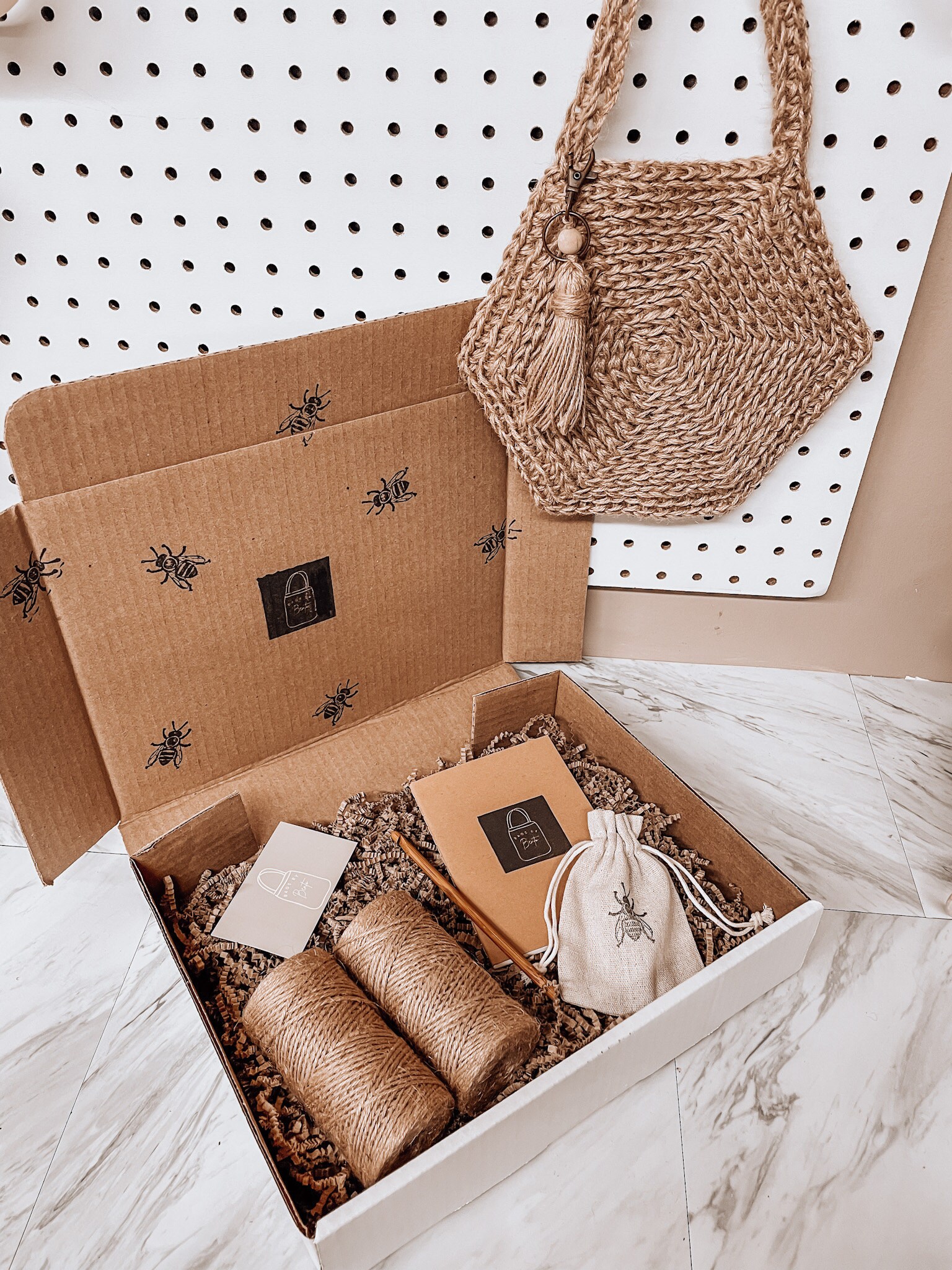 Use the crochet kit to make a unique handmade gift for a loved one or gift the kit to a crochet lover in your life! This kit is great for beginners because it includes a video tutorial. If you think you would like to try crochet then this is a great project to start with and you won't have to wonder if you have everything you need. It's also great for seasoned crochet lovers. It can be a quick weekend project with the added perk of gorgeous new crochet supplies!
Grab your kit and don't forget to show off your finished projects with the hashtag #mybagsbybento or shoot me an email if you prefer (bagsbybento@gmail.com).
xoxo,
Taylor 
P.S. Check out free crochet patterns & tutorials on my Pinterest page!