Ever since I started Bags by Bento I get asked often, "How do you have time for that??" Honestly, finding the time for anything as a work-from-home parent is a challenge! Here are my top hacks for finding the time for creativity no matter how busy you are... 
Grab Bag
I put together a tote bag with my most used crochet necessities. I keep whatever project I'm working on in the bag so I can grab it on the go. Having a tote bag ready to take with me really helps me work on my projects when I have a few minutes of free time. Like waiting in the school pick-up line, while my kids are playing on the playground, in the waiting room at the doctor's office, etc. The tote bag could work for many creative hobbies even if you don't crochet.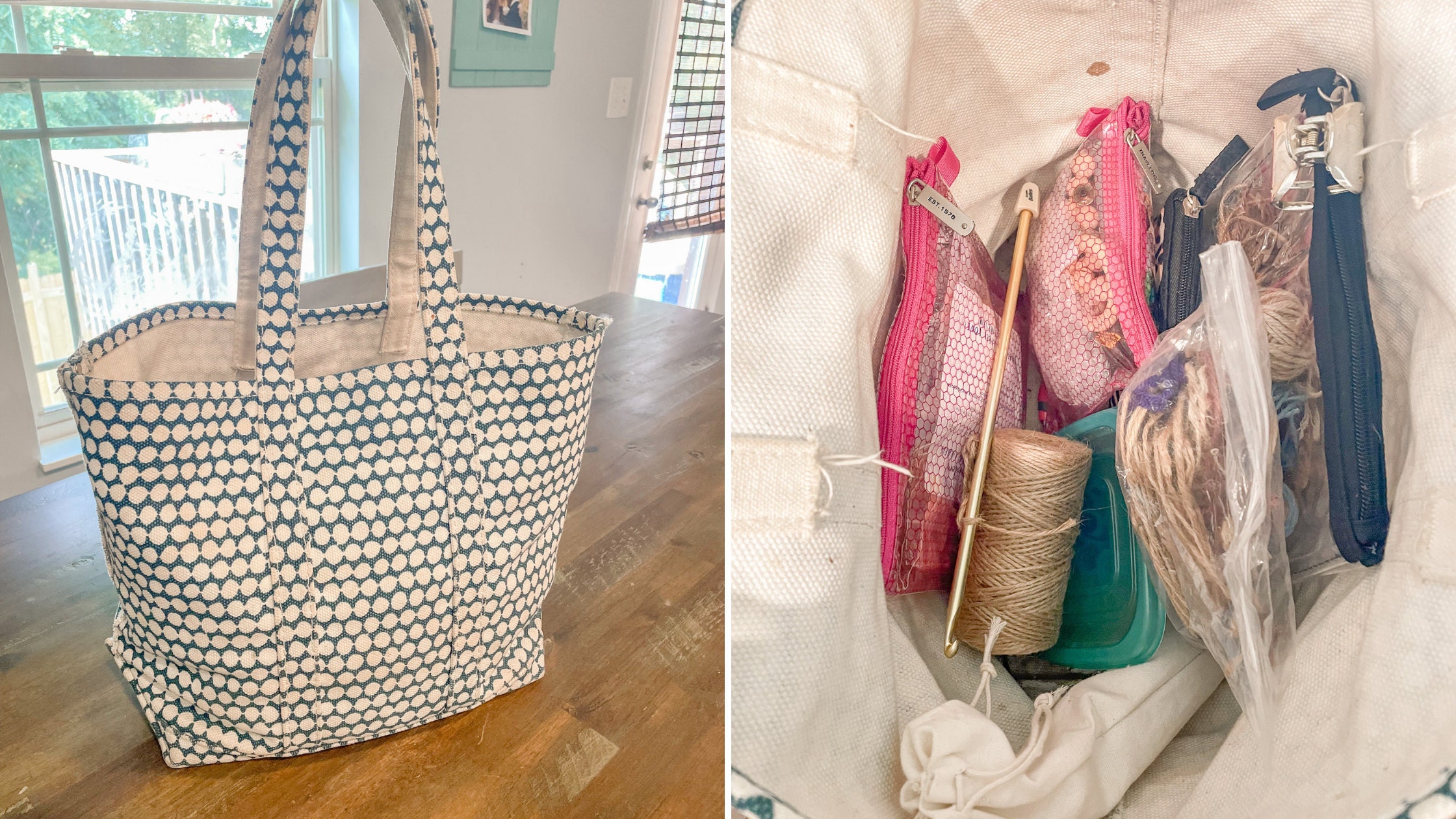 Time Adds Up
Before I started my business I thought I needed to carve out dedicated time for creativity. Setting aside time specifically for your craft is great and often necessary if you have a business but I didn't realize how many little chunks of time throughout my day would add up! Now, if I have five minutes to crochet I TAKE THEM. I started to accomplish more with the small chunks of time than waiting for long stretches. 
Make it Social
Making time for friendships and socializing can be a challenge as a young parent. I've learned that I can multi-task! I often ask friends to hang out when I'm working. Sometimes they have a coffee while I crochet or work on their projects at the same time. Being creative together is fun and fulfilling. The same goes for spending time with family! Sometimes I give my kids a craft while I do some crochet.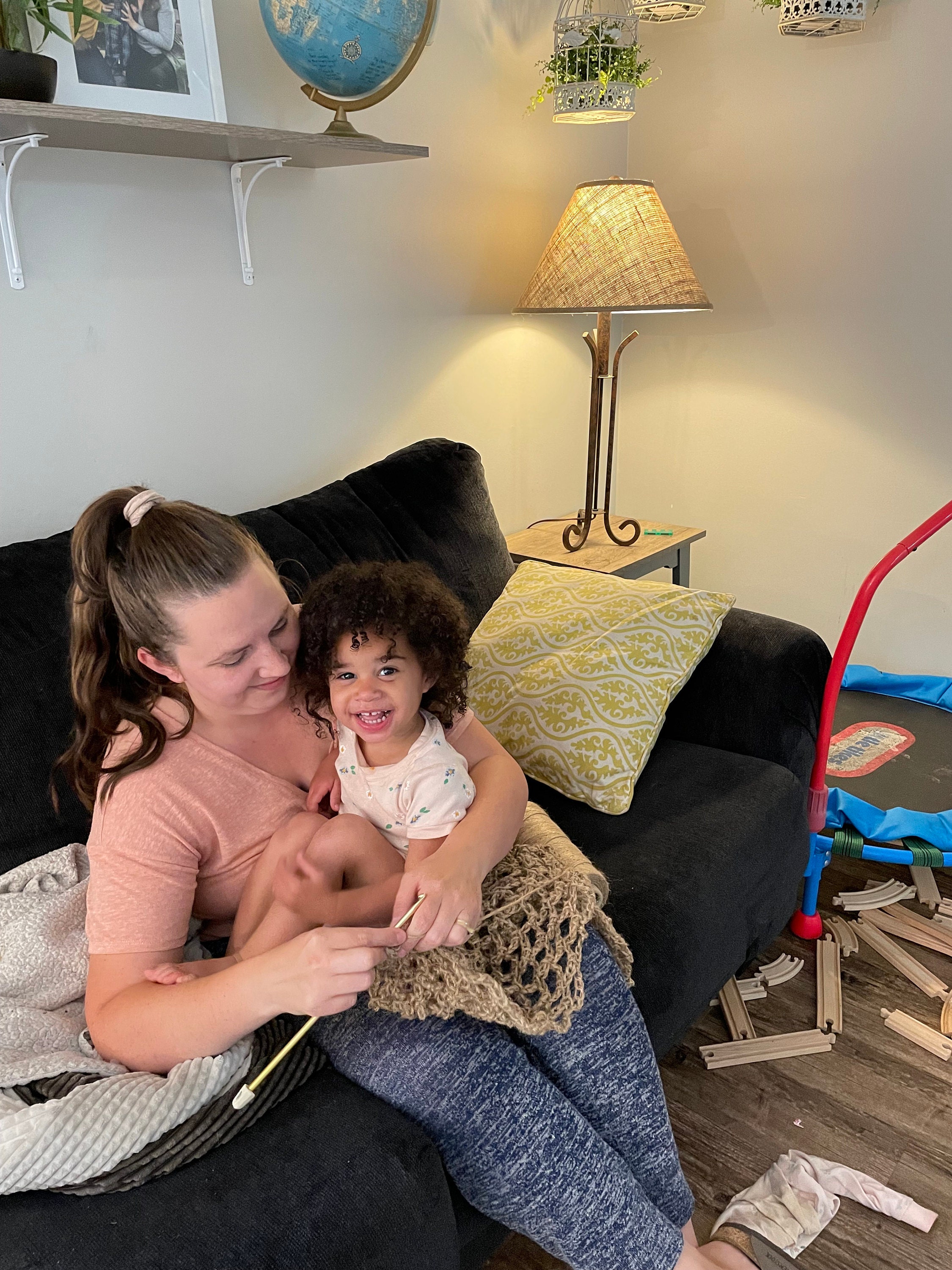 In all transparency, there are plenty of nights when I'm up late after my kids go to bed so I can get some work done. Life happens and often time is not our friend. But the hacks I've shared might help you find more space for what you love. You deserve to live a fulfilling life. Don't sacrifice your creativity. I find that I'm less tired and more energized when I'm finding little tid bits of time for creativity. You got this!
xoxo,
Taylor
P.S. don't forget to check out the shop to see my latest creations!