When you hear crochet you might think of your grandma's couch throw or a pastel baby blanket but crochet is actually on-trend right now! You might not even realize some of the gorgeous clothing & accessories you've had your eyes on are crocheted. I've put together a list of the top ten crochet trends so you can find outfit inspiration & fall in love with the crochet items of your dreams. 
1. Bags & Purses
I'm a little biased about this subject but crochet bags are HUGE right now. Crochet totes are great for a beach day or picnic. Crossbody bags are the perfect accessory for a night out or a festival!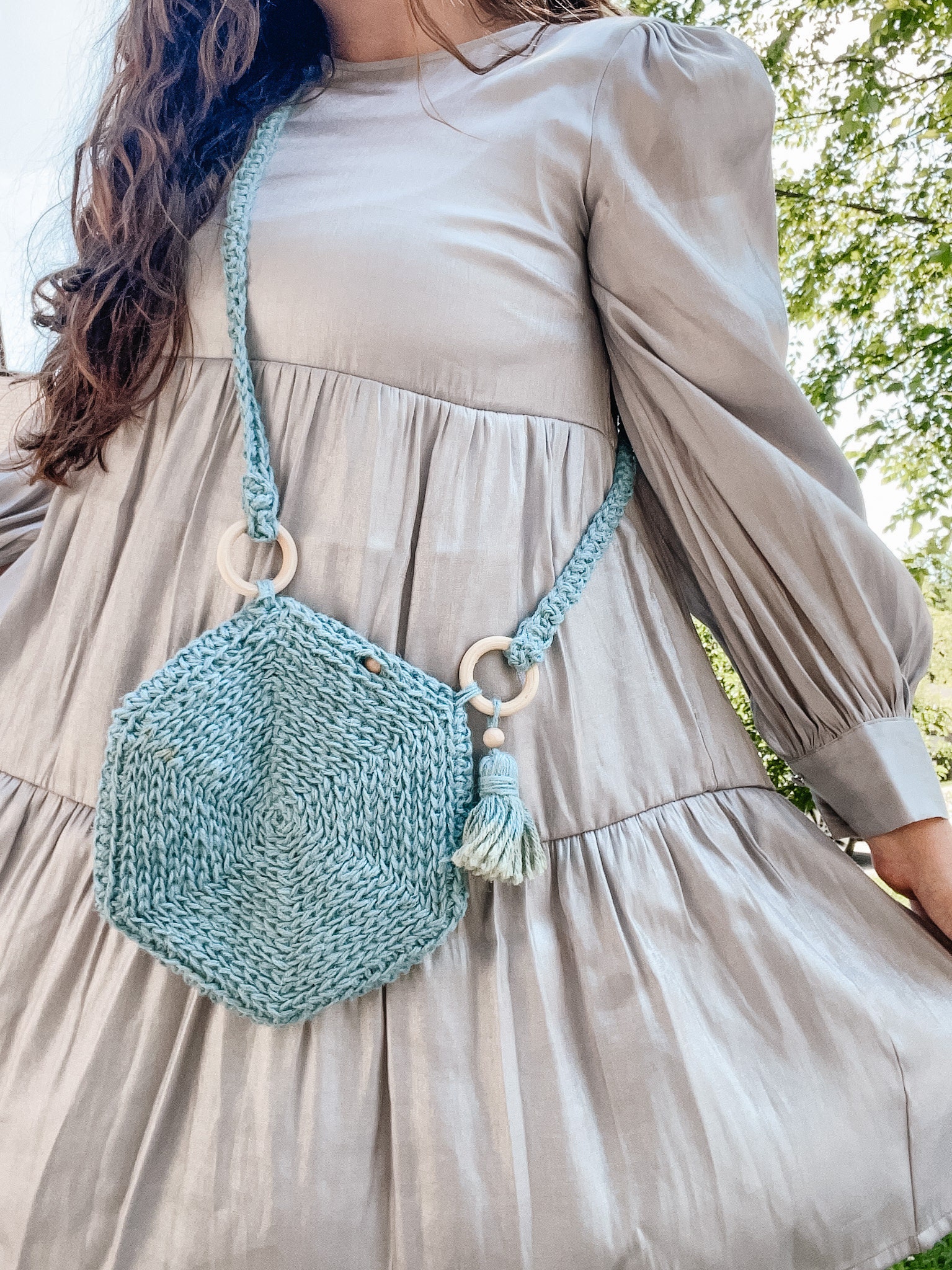 2. Tops
For the adventurous hippie, a crochet halter top will take your style up a notch! They are fun, flirty, and come in a variety of colors and patterns.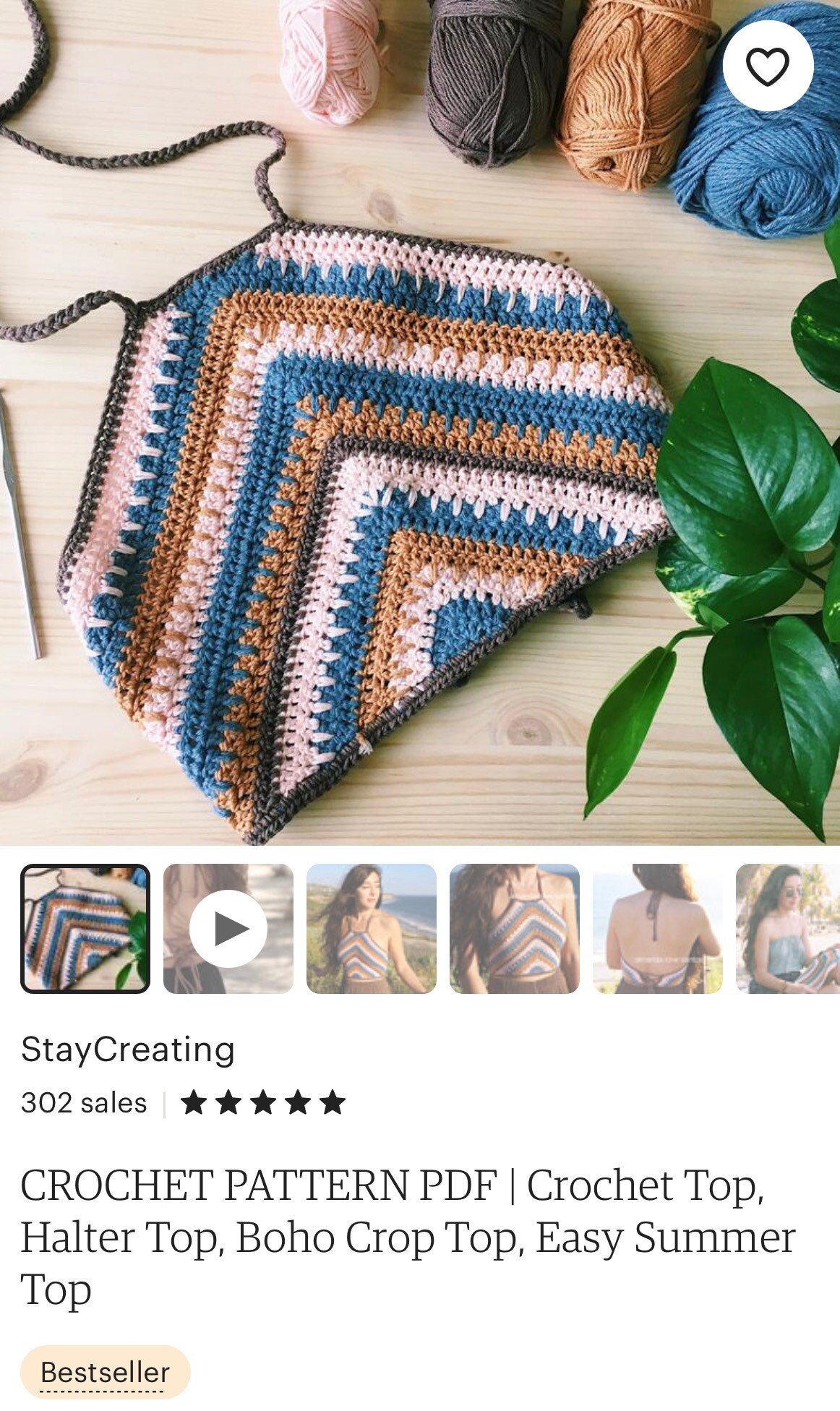 (Etsy Crochet Halter Top Pattern) 
3. Dresses
This trend is coming back straight from the 70s. Gorgeous, intricate, and incredibly special. A crochet dress could be the perfect look for a date, party, or even a beach cover-up if you're feeling extra.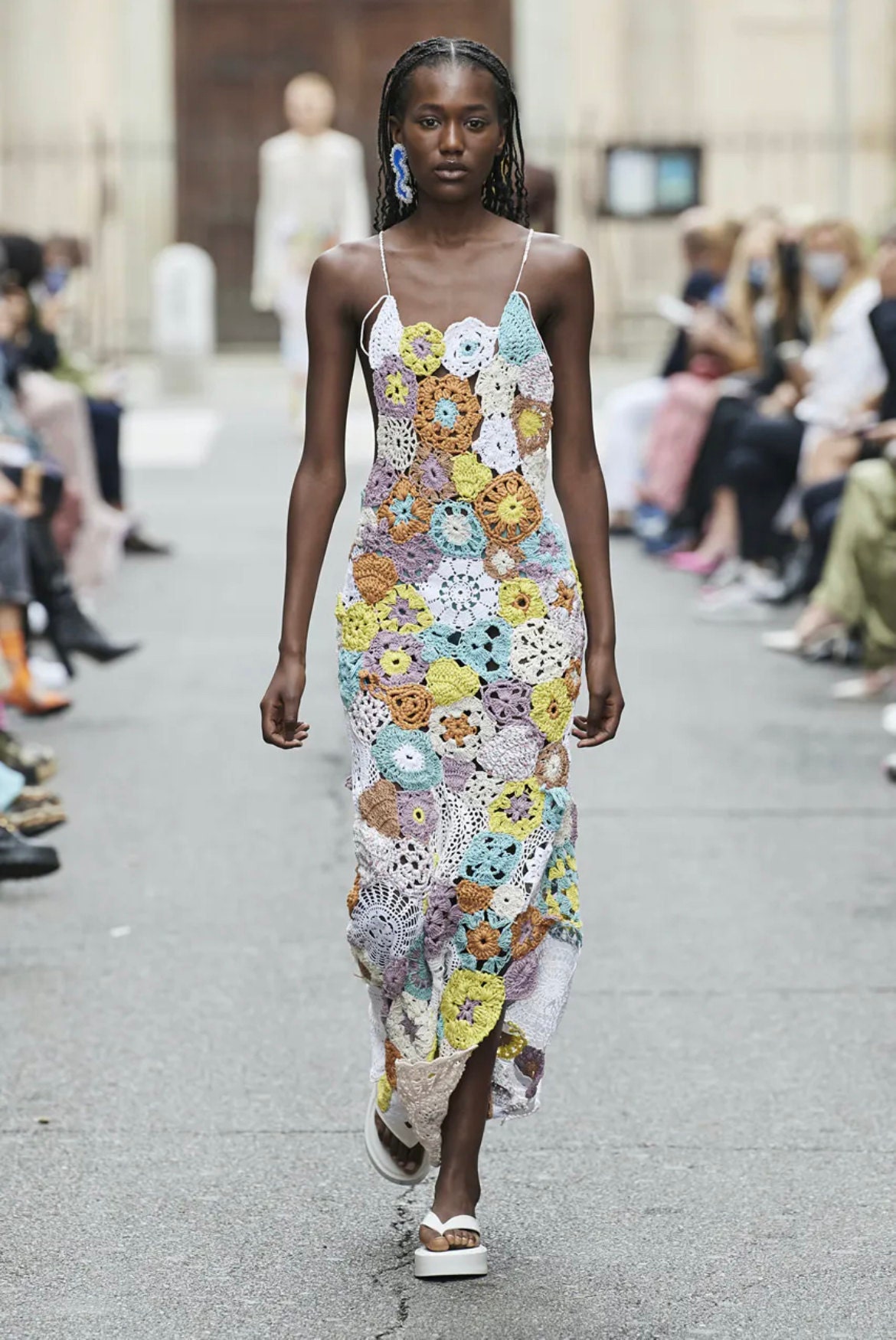 4. Hats & Hair Accessories
Bucket hats are the top contender for the crochet hat trend. But, straw beach hats come in a close second. The options don't stop there. There are crochet hair bands, bandanas, clips, and so much more!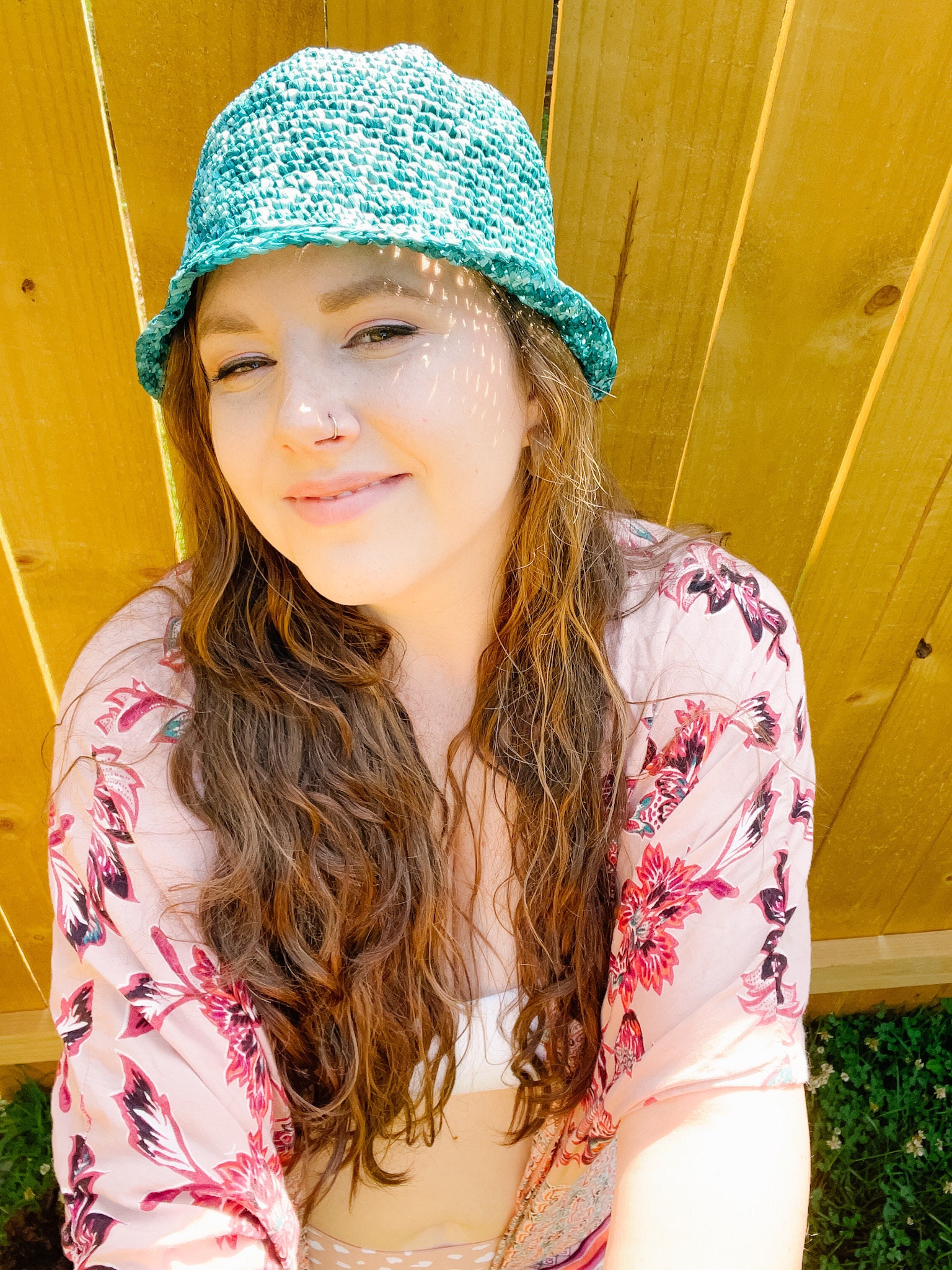 5. Home Decor
The options for crochet home decor are endless but wall hangings are definitely a top contender. Also on the list are placemats, throw blankets, and coasters. I have a free coaster pattern for immediate download if you would like to make your own!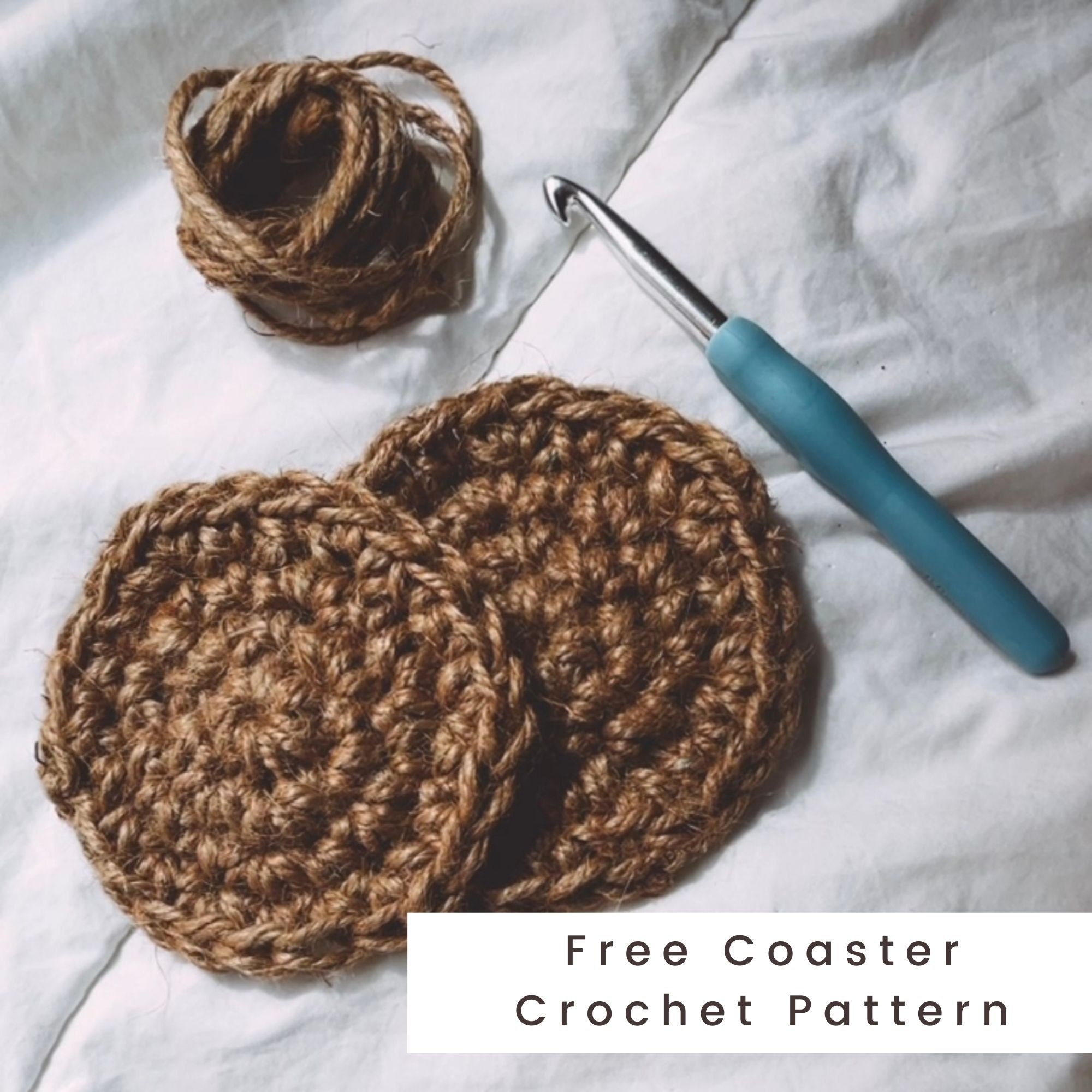 6. Jewelry
Crochet Earrings are by far the winner for this category but we can't forget the choker necklace. Add a bit of flair to a simple outfit or go full boho-chic and add to a vintage dress. 
7. Sweaters
We can thank Gigi Hadid for bringing back the crochet cardigan trend. Her sweater/scarf combo is still a bestseller years later! Now affectionately now as a "granny coatigan" if you're typing in the search bar.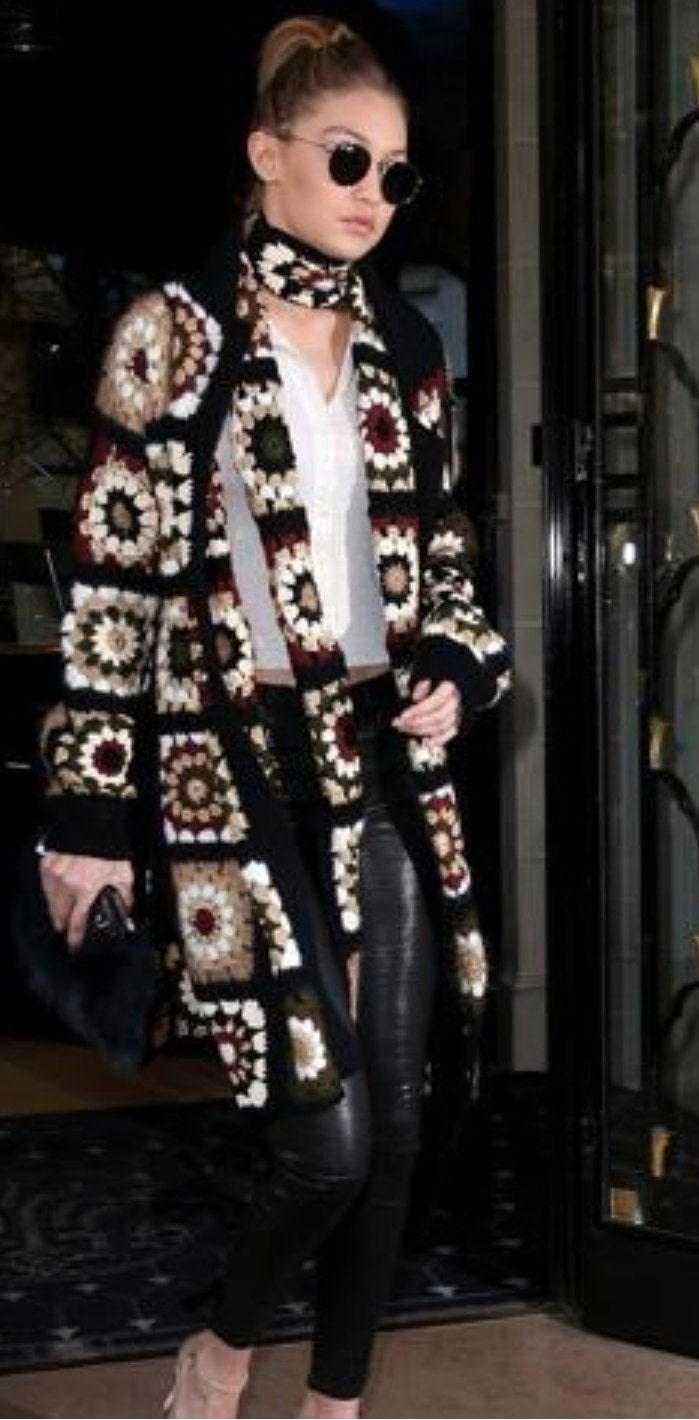 8. Matching sets
Matching sets in general are super trendy right now. Crochet matching sets take that idea up a notch and give a unique spin. A gorgeous way to be casual and comfortable. 
9. Wallets
Add a boho clutch or wallet to your outfit for an easy way to stand out in a crowd. Bags by Bento currently has a wallet/clutch in two colors. A crochet clutch is a great option for a wedding or party where you don't want to carry a big bag.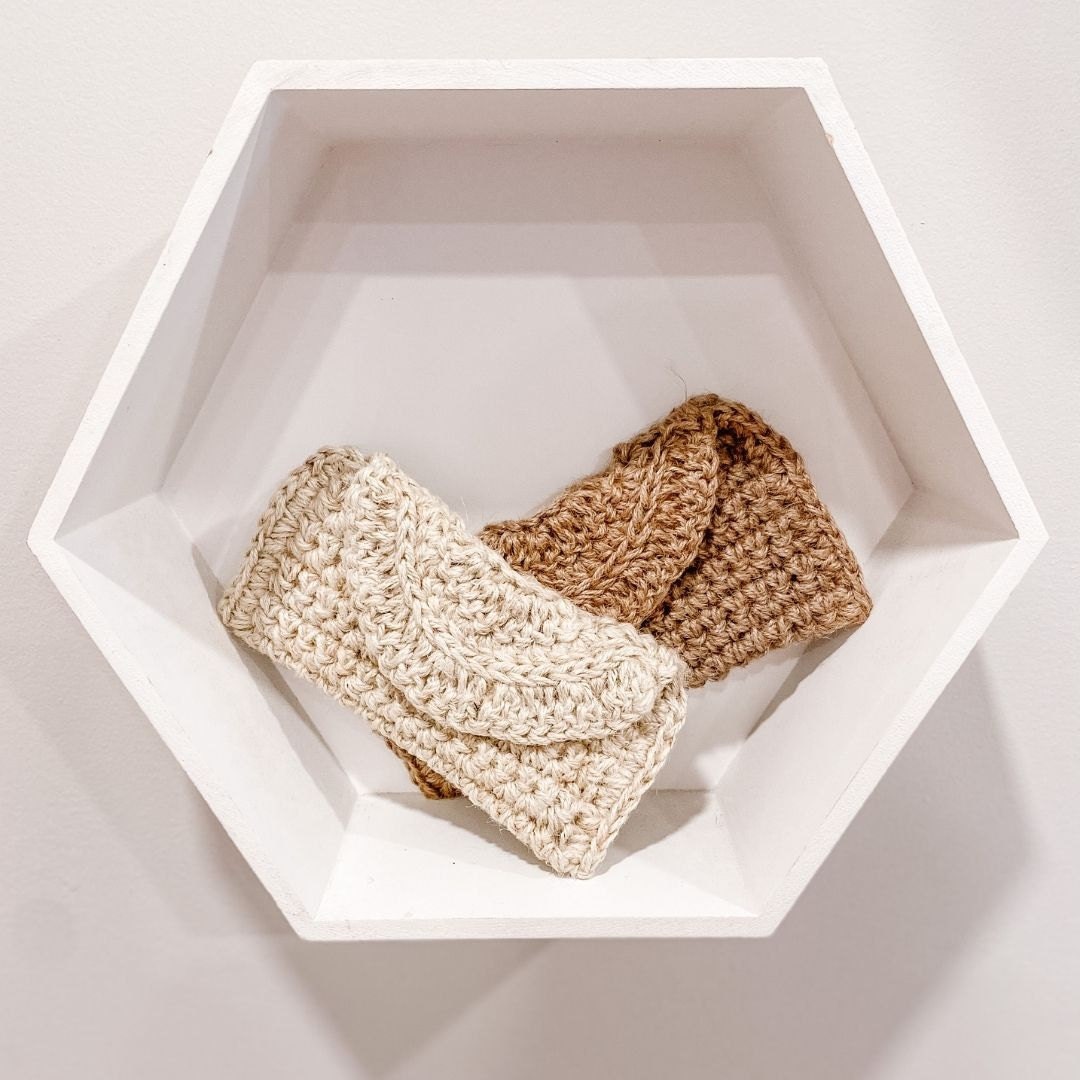 10. Vests
My personal favorite for summer! Add a long boho vest to a bathing suit or shorts and take your outfit from meh to amazing. I made this beauty from a pattern off Etsy but you can also purchase them already made!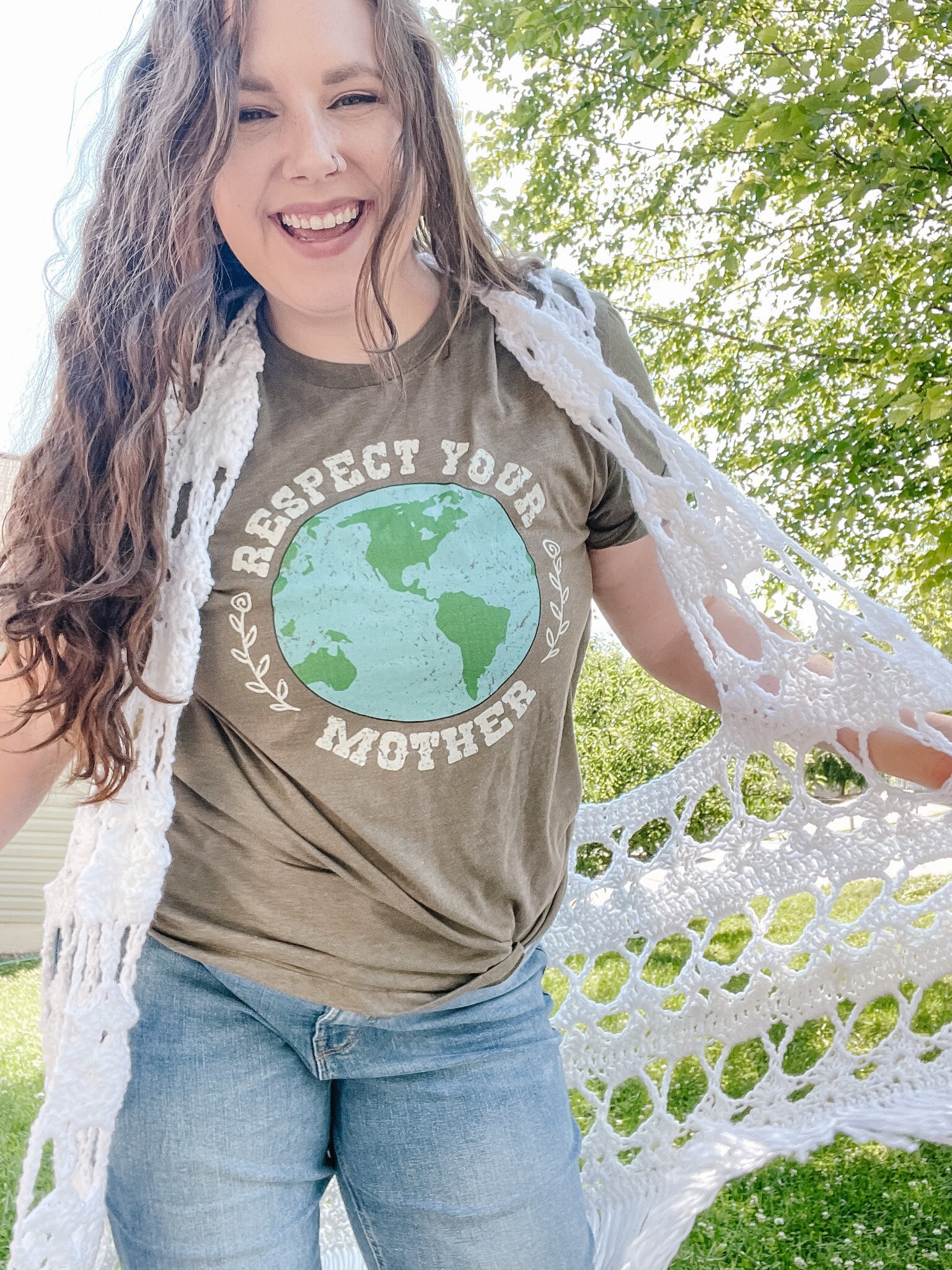 Have I convinced you yet that crochet isn't just for your grandma's couch?? Check out our Instagram for more style inspiration and tutorials! Our Pinterest is also full of crochet fashion and free patterns.
Head on over to the shop to get your crochet bag or try out a pattern!